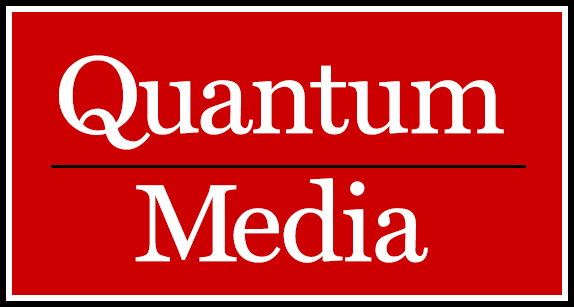 http://www.quantummedia.com/industry-news/P48 | Printed on: November 24, 2017
Industry News
Facebook starts to address controlling hoaxes and fake news
December 15, 2016
​"We believe in giving people a voice and that we cannot become arbiters of truth ourselves, so we're approaching this problem carefully," writes Facebook's Newsfeed VP, Adam Mosseri. "We've focused our efforts on the worst of the worst, on the clear hoaxes spread by spammers for their own gain, and on engaging both our community and third party organizations.
According to Wired, Facebook has gotten third-party fact-checkers who are part of Poynter's fact checking network, include Snopes, Factcheck.org, ABC News, the AP, and Politifact "to comb through disputed stories and share their findings with the Facebook community at large. There are no financial arrangements between Facebook and the fact-checkers, or arrangements that would otherwise benefit the groups, and Facebook says it will add more partners going forward." To read the full Wired story, go here.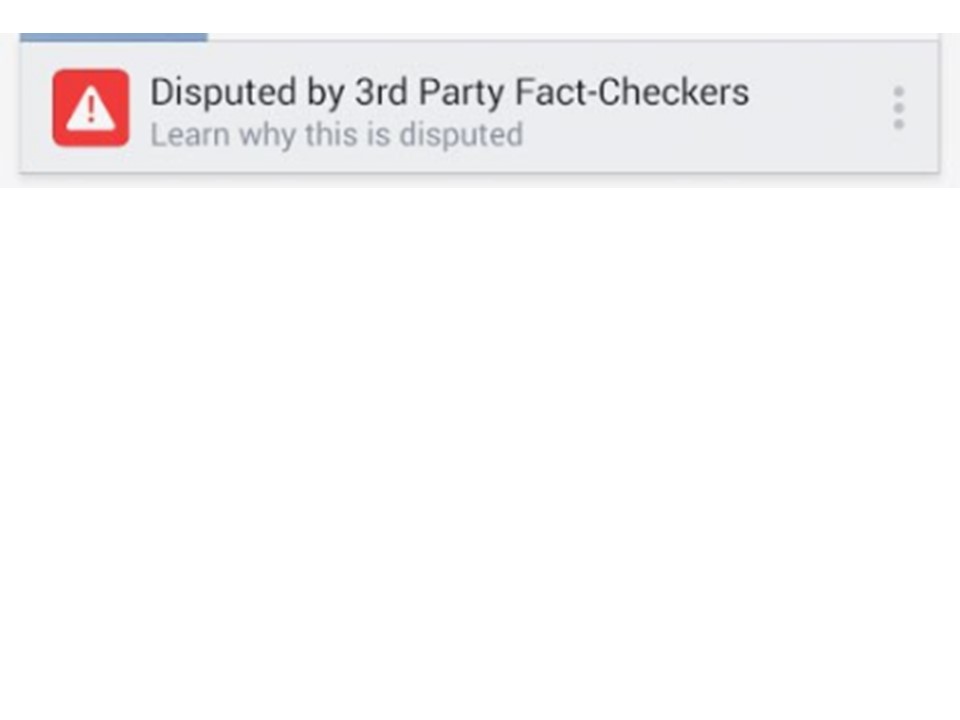 Sponsored content in news organizations has them competing against ad agencies
December 12, 2016
The WSJ article, "Publishers Take on Ad-Agency Roles" details how respected news organizations are expanding their ability to write sponsored stories for their ad customers. This branded content is more and more important as a revenue stream and is also used as an asset owned by the advertiser (not the news organization) to distribute as they wish—even competitive products and platforms such as Facebook. To read the full article, go here.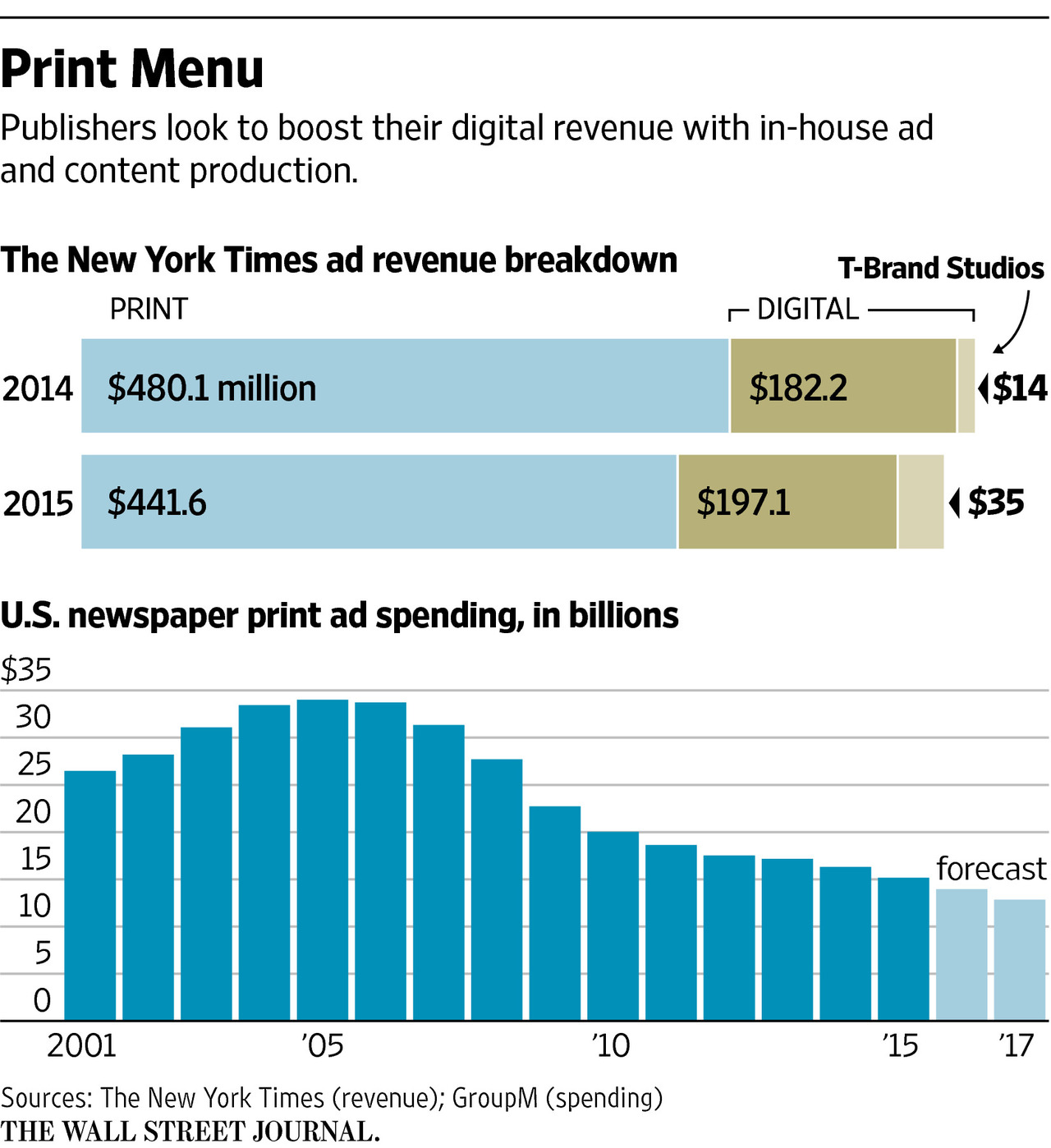 Price war among video providers is destroying profit
December 8, 2016
Consumers benefit and corporations are losing profits as more over-the-top providers supply cable programming. According to the Wall Street Journal, "As the largest pay TV provider in the U.S., AT&T can negotiate lower prices for TV content than any other distributor. While the telecom giant stopped short of declaring an all-out price war when it launched DirecTV Now last week, its pricing is still aggressive enough that some analysts believe it will lose money on its cheapest tier when things like subscriber acquisition and billing costs are factored in." For the full article, go here. The question posed by the article's author, Miriam Gottfried is can a new entrant compete with AT&T and still turn a profit?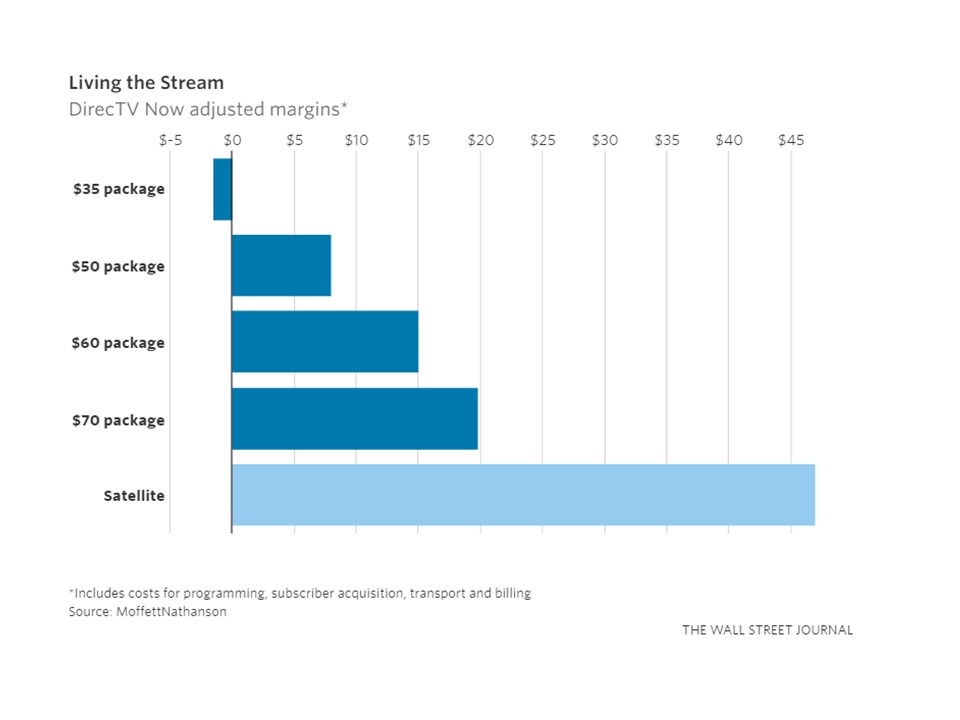 ---
Page 17 of 17 pages ‹ First < 15 16 17