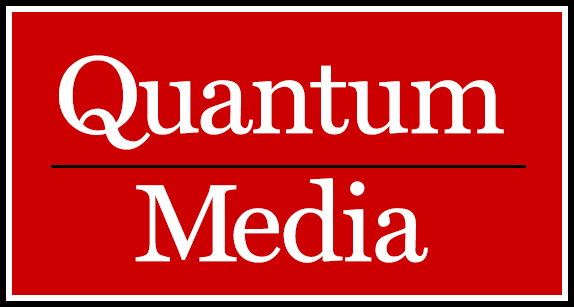 http://www.quantummedia.com/news/P3 | Printed on: February 24, 2018
News
Quantum Principal Ava Seave Interviewed about Buzzfeed's Expansion of Search Selling
November 15, 2017
Digiday's Max Willens, in exploring Buzzfeed's growth of its staff writing content explicitly for affiliate selling, interviewed Quantum Principal Ava Seave about why the company would expand into search and "search-centric posts" when it is so dominant in social media distribution. Read the full story here.
GoKid Carpooling App, founded by Quantum's Lemke, Announces Platform for School Use
August 31, 2017
GoKid, the complete carpool solution for schools, teams and families, was founded and run by Quantum Media Principal Stefanie Lemcke. According to the company, they recently "unveiled GoKid Connect, a mobility solution designed to connect schools and parents through a secure web portal and GoKid mobile app, enabling parents to quickly identify who in their school lives close by, and is willing to carpool. Additionally, GoKid announced the availability of a web app (making this the first time GoKid is available across all devices) and released enhanced features."
"Global mobility solutions are transforming every industry. At GoKid, our mission is to deliver the most trusted and comprehensive shared mobility technology for schools, teams and families to create and manage carpools," said Lemcke. "Today, GoKid is being used in 25 countries, 650 cities, and over 40,000 carpool rides have been scheduled through our mobile and web apps. We're excited to start working directly with schools and teams to continue helping communities thrive and drive together with GoKid."
To find out about GoKid, gokid here.
Quantum's Erica Gruen Adds Creative Problem Solving to Her Team Facilitation Practice
August 15, 2017
Erica Gruen attended the world-reknowned Creative Problem Solving Institute (CPSI) run by the Creative Education Foundation (CEF) at the University of Buffalo early in the summer of 2017. While there, she participated in an array of workshops geared toward personal and professional development in deliberate creativity, innovation, and change leadership.
Gruen also completed the 17-hour Springboard Training in leading and facilitating Creative Problem Solving, the research-based gold standard of creativity methods, and was exposed to the FourSight framework, which can help teams understand how teammates approach challenges.
Founded in 1954, CEF is the recognized world leader in applied imagination. Alex Osborn, One of the original Madison Avenue "Mad Men" and educator, not only founded CEF and CPSI, but also invented brainstorming and co-founded the ad firm, BBDO. His classic book, Applied Imagination, continues to inspire the work of CEF.
With Sidney Parnes, Osborn developed the Osborn-Parnes Creative Problem Solving process, an open-source method that is the basis of design thinking and most other brainstorming methods. For 60 years, CEF has been teaching adults and children how to use this proven process to develop new ideas, solve complex problems, and implement innovative solutions.
Gruen is now available to lead and coach teams in the CPS method, in workshops of anywhere from 2 hours to 2 days.
---