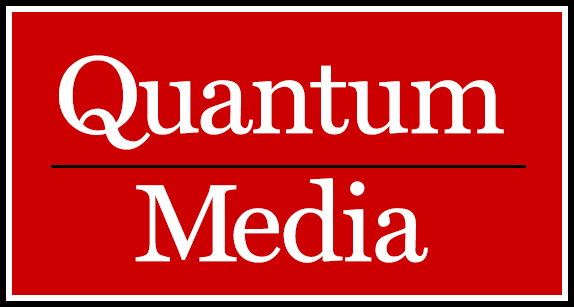 http://www.quantummedia.com/our-team/principal/ava-seave | Printed on: February 24, 2018
Our Team
Ava Seave
.(JavaScript must be enabled to view this email address)
Ava has a broad range of experience across a diverse group of media organizations. Her particular strengths lie in all types of marketing, strategic planning, new product development, as well as post-merger integration. Ava also works with numerous non-profit companies as well.
While with Quantum Media Associates, Ava has provided senior-level management consulting services to many media companies. For example:
For large, international commodities media company: qualitative research and strategic analyses and recommendations for the digital news operation
For numerous consumer magazines, web sites, special interest publications and newsletters: on retainer to offer new product ideas and general circulation and audience advice
For a large trade publication company: conducted an extensive distribution audit, analysis, and best practices evaluation
For a major special interest media property: worked with the staff team in conducting an extensive analysis and business plan to launch a new source of subscriptions and membership products
For an important international art institution: on retainer to work with finance, research, visitor services and education staffs on wide-ranging projects
For one of the largest consumer magazine publishers in the U.S., ran an editorial and content "assets" audit and strategic study to recommend best practices and cross platform efforts
For an international weight loss and lifestyle company, on retainer to help with periodical publication, book, digital and e-book strategy
For a daily newspaper and Web site: wrote the business plan, hired staff and integration firm, researched line extensions and launched the publication.
Before joining Quantum Media, Ava worked as a general manager at Scholastic Inc., where she directed the Trumpet Club and Scholastic Specials business units. These book clubs sell licensed and original paperback novels, picture books, software, educational toys and novelty items to children and parents through direct mail promotions to classroom teachers, Pre-K to Grade 6.
For many years, Ava was at The Village Voice; as general manager, she was responsible for all non-advertising revenue and administrative management including circulation (both single copy and subscription), shipping and distribution, list sales, print and on-line syndication and consumer advertising and public relations. She also worked at TVSM, the country's largest cable listings magazine, as general manager of TV Time (now Total TV) and at Dell Publishing as director of sales and as director of market research.
Ava is an Adjunct Associate Professor at Columbia Business School, teaching "Media and Entertainment Consulting Projects" and an Adjunct Assistant Professor at Columbia Journalism School, co-teaching the course "Managing the 21st Century News Organization." She is a contributor to Forbes.com, writing on the media. Ava has published two books: She is coauthor (with Bill Grueskin and Lucas Graves) of "The Story So Far: What We Know About the Business of Digital Journalism," a report published in May 2011 by Columbia Journalism School and the Tow Center for Digital Journalism that examines online traffic and engagement patterns, emerging news platforms, paywalls, aggregation and new sources of revenue. Ava is also co-author (with Jonathan Knee and Bruce Greenwald) of the widely reviewed book published by Penguin's Portfolio line in October 2009, "The Curse of the Mogul: What's Wrong with the World's Leading Media Companies." For the FCC Report (June 2011) on the Future- of- the- Media task force, she contributed research and writing as part of the working group that produced "The Information Needs of Communities: The changing media landscape in a broadband age." At NYU she has taught Marketing and "Managing E-Technology" at the School of Professional and Continuing Education.
Ava is on the Board of Directors of Waywire.com. She is also a Board member of three non-profits: The American Poetry Review, DeLaSalle Academy, an independent middle school for extremely bright, but financially challenged middle schoolers and The Pembroke Center at Brown University.
Ava graduated from Brown University with an A.B. (Phi Beta Kappa) and Harvard Business School with an M.B.A.