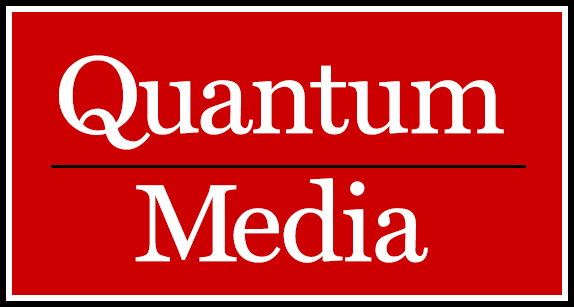 http://www.quantummedia.com/our-team/advisors | Printed on: February 24, 2018
Our Team
Our Advisors work full time in industry or for non-profits, and offer us a broad range of experience and advice.
Judi has over twenty years of experience as an executive and consultant for a wide variety of companies in the media, financial and information services sectors. Her approach is flexible, hands-on and collaborative. She is currently the Senior Vice President for Client Solutions at The Nielsen Company.

Alison Anthoine is a business strategist and attorney with broad experience as a senior manager of media-related enterprises. She has extensive experience in launching and managing businesses derived from high-quality proprietary content and services, and has particular expertise in managing strategic relationships.
Harold is an accomplished publishing professional who operates from the point of view that all businesses are formed and shaped. He is known for his exceptional ability to focus on profitability while making strategic decisions that lead an organization through change.

Chris is an agent of globalization in print publishing worldwide. He contributes almost 30 years of professional experience in magazine, newspaper and book publishing. His strengths are in marketing and new business development, with an ability to cross cultural divides in order to spot market opportunities and lead successful projects around the world.
Bruce is one of the nation's leading economists. He currently serves as the Heilbrun Professor of Asset Management and Finance at Columbia University's Graduate School of Business, teaching Finance, Corporate Finance and Managerial Economics.

Soo is the General Manager at Greenwave Foods, Inc., a company based in Berkeley, CA that makes the Cruncha Ma-Me brand of freeze-dried edamame snacks. She is applying knowledge gained as an analyst and strategist to manage the company's production, operations, and marketing. Since joining the company in summer 2012, she implemented a new inventory management system, managed the transition of production to Arkansas, and developed processes and routines for the packaging of products.
Brian works with publishers seeking support in content workflows, benchmarking and financial analysis. He also writes extensively about issues affecting the publishing industry. With Hugh McGuire, he has edited "Book: A Futurist's Manifesto", a collection of forward-looking essays on publishing that was published in three parts by O'Reilly Media. The full book was recently released.
Kit has been manufacturing magazines for twenty-five years. Currently, as Chief Operating Officer for New York Magazine Holdings LLC, she is responsible for all operations at the company including technology, human resources and production and manufacturing for the magazine.
Rich is V.P. General Manager for Hellering Associates, Inc. He assists clients with a broad array of intellectual property matters, focusing his practice on trademark prosecution, enforcement and licensing. He has also managed worldwide trademark portfolios for a wide range of companies in the apparel, entertainment and media fields.